Hospitality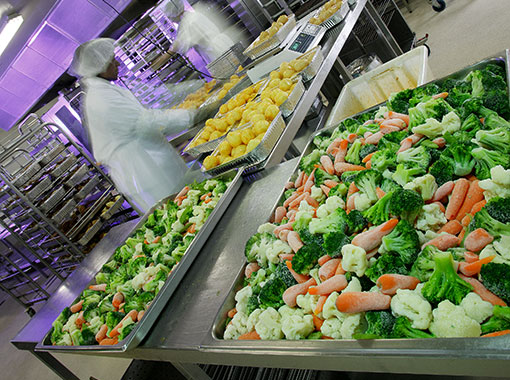 Master Catering Services Pty Limited has a production kitchen that has extended shelf life capabilities for certain products.
We have excess capacity and with this, we are able to produce your products for you. If this is the case, rest assured your products remain your products and we keep all critical information confidential.
If you have recipe, we can work with this to produce your product.
If you are looking for a product and recipe to be developed, we can assist there (fees may apply) to try and meet your outcomes.
There is very little we can't do given our experience, though there are often limitations due to packaging, shelf life and product suitability.
If you have something in mind, or a problem that requires fixing, we might just be your solution.